Het is geen geheim dat we bij Niels' Garage groot fan zijn van Comedians in Cars Getting Coffee, de Netflix-serie waarin Jerry Seinfeld mede-comedians mee uit rijden nemen voor een kop koffie (of eigenlijk 5) en een goed gesprek over het vak.
Wat de serie voor petrolheads de moeite waard maakt, is dat Jerry gewoon naar een haakje zocht om iedere week in een andere bijzondere auto rond te rijden (die overigens vaak afkomstig zijn uit zijn eigen omvangrijke autocollectie).
Porsche-collectie
In de briljante aflevering met Eddie Murphy haalt Seinfeld zijn gast op in een zilvergrijze Porsche Carrera GT uit 2004. Specifieker: de Carrera GT uit zijn eigen verzameling. Het leuke is dat je de ontluikende liefde voor de Carrera GT nu kunt zien ontstaan in een geniale autoreview voor Automobile Magazine uit 2004.
We kunnen rustig concluderen dat er een groot reviewer in Seinfeld verloren is gegaan. Vindt-ie zelf ook trouwens:
"The truth is, I've always wanted to write for a car magazine. Next to being a stand-up comedian, I can't think of a less important way to make a living. I mean, really, who the hell cares?"
De hele review, die ook de moeite waard is vanwege de heerlijk gedateerde foto's, lees je hier!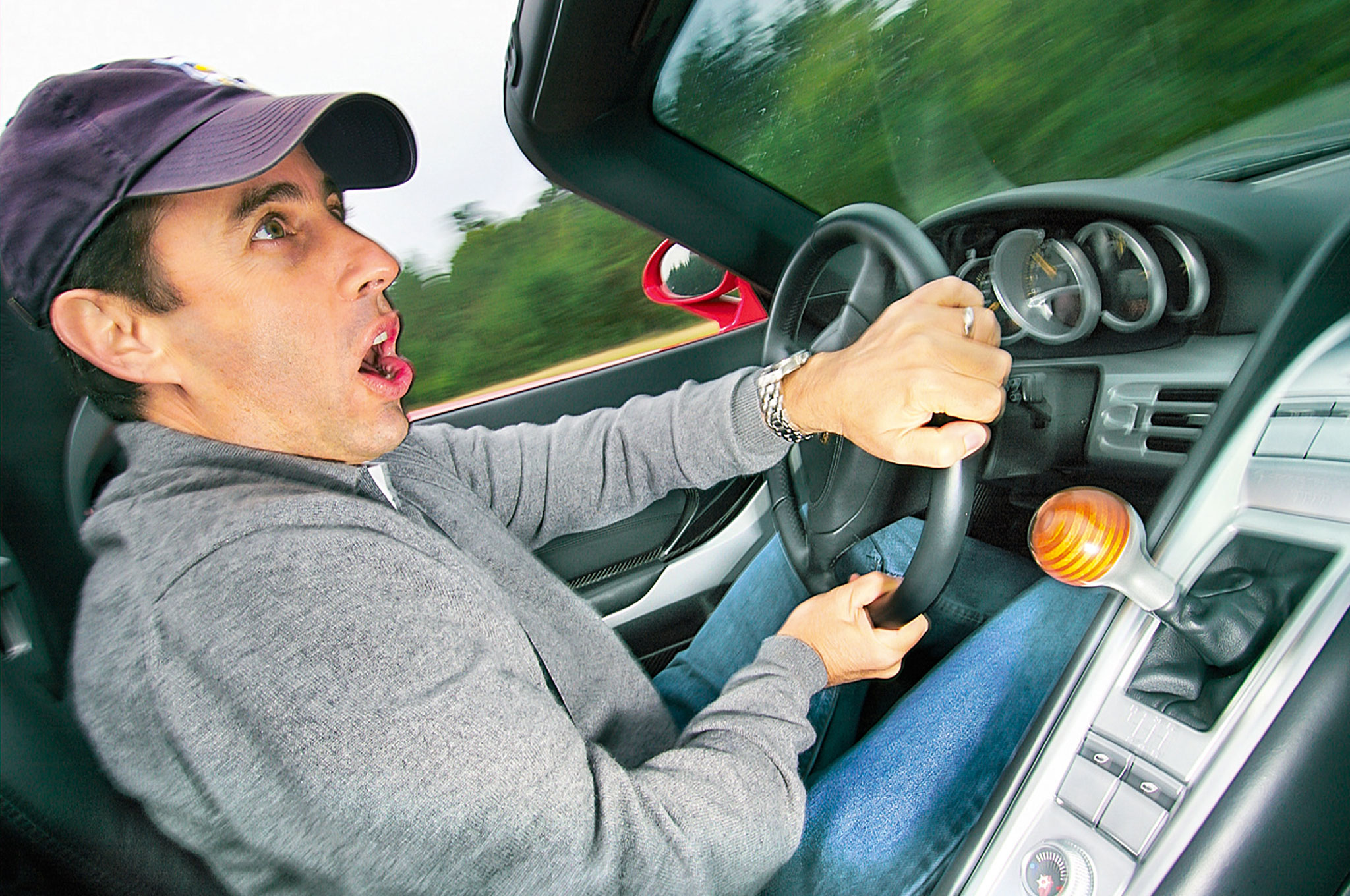 Eddie Murphy vermaakt Seinfeld in de Porsche Carrera GT met een paar geniale imitaties van onder meer Michael Jackson en Mike Tyson.
Meer kijktips? Check dan onze 6 Netflix-tips voor autogekken en petrolheads.