Peter Muurman reed tienduizenden kilometers in een houding waarin normale stervelingen het niet langer dan een paar uur volhouden. Van Oekraïne tot Tokyo en van Amsterdam tot Kaapstad. Coverfoto: Petrolicious
Al jaren geniet ik van de video's van Petrolicious, dat inmiddels een beetje de benchmark is geworden voor stijlvolle autovideo's. Het beproefde recept: de mens aan het woord over zijn machine.
Eindelijk een Nederlander!
De bedenkers van Drive Tastefully zijn Engelstalig, dus meestal kijk je naar petrolheads uit de Verenigde Staten of Engeland, maar zo nu en dan is er een video bij van een Franse liefhebber of een Duitse fanaat. Nederlanders komen zelden aan het woord. Tenzij ze op hun racebike de wereld doorkruisen!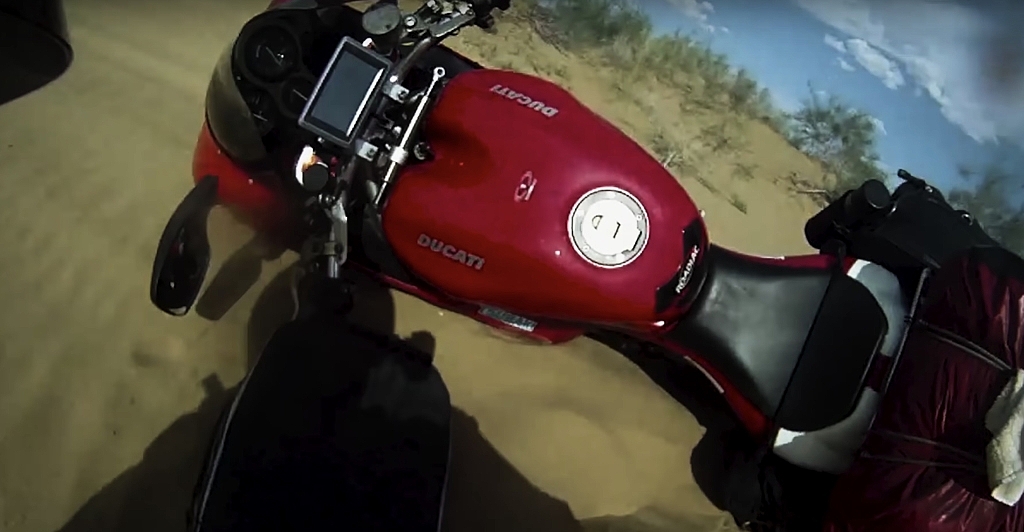 Mag ik je voorstellen aan Peter Muurman, een commercieel helikopterpiloot voor de olie- en gasindustrie (wat op zich al cool genoeg is voor de meeste mensen), die zijn vrije dagen opspaart om hele continenten te verslinden op zijn youngtimer Ducati 998 (de laatste doorontwikkeling van de legendarische 916).
"Allemaal een beetje jaloers"
Hieronder som ik in willekeurige volgorde op waarom we stiekem allemaal een beetje jaloers zijn op Peter (en waar ik zei "een beetje", bedoelde ik eigenlijk "gekmakend" STOP DE TIJD):
Hij reist de hele wereld over.
Sleutelt zijn Ducati 998 met de ogen dicht uit en in elkaar.
Heeft zijn eigen werkplaats mét houtkachel.
Hij studeerde in Groningen, net als ik, komt het toch heel dichtbij ineens.
En hadden we al gezegd dat hij HELIKOPTERPILOOT is?!
Enfin, kijk de 14 minuten durende jongensdroom van Petrolicious maar. Meer foto's van Peters Duuc? Kijk dan op Petrolicious.com
Meer Ducati hier.