Over ons
Op Niels' Garage draait het om snelheid en stijl, maar vooral om de mensen achter de machines. Wat beweegt en bindt ze? Volg de road trips van onze vloggers, fotografen, filmmakers en schrijvers, en ontmoet ze tijdens onze Wheels&Coffee's. Echte verhalen van echte petrolheads, driven by driving.
Niels Godron | Nyck de Vries | Orpheo Jungst | Jort Kelder | Gabriel Hengeveld | Eduard Rekker | Rob Kamphues | Godfried de Vries | en vele anderen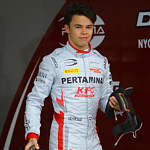 Social Media
Volg ons ook op Facebook | Instagram | YouTube | Twitter
Tips, ideeën of suggesties?
Heb je iets bijzonders in je garage staan? Race jij achter je computer met de groten der aarde? Of ken je iemand die in de avonduren een big block V8 in een Fiat 500 staat te sleutelen? Laat het ons weten via niels@nielsgarage.nl of gebruik het formulier hieronder.
Ook voor vragen over de site en onze andere kanalen kun je mailen naar: niels@nielsgarage.nl